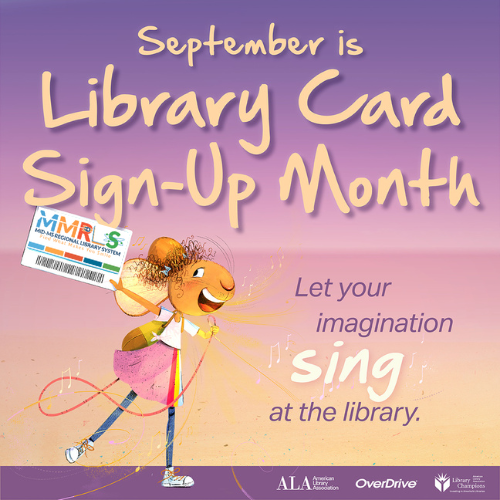 Library Card Sign-Up Month
September is "Library Card Sign Up Month," and during this event, we like to emphasize the value of a free library card to our communities. Stop by your local library to sign up for your first card today, get a free replacement card, or apply for a digital library card by visiting midmisslib.com/library-cards.
A library card opens a world of free eBooks, audiobooks, movies, television shows, comic books/graphic novels/manga, high-speed internet access, online databases, and over 3 million books without subscription fees!
Ready to sign up? It's easy! All you need is a photo ID and proof of address. Have you lost your library card? No problem! During September, current library users who have lost their library card may obtain a replacement card free of charge.
Visit or call your local library for more information.