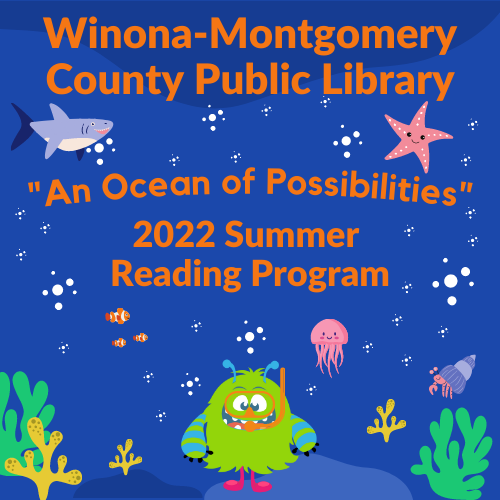 Winona-Montgomery County Library 2022 Summer Reading Program
Weekly prizes for our readers!
During the month of June come in and complete our Pirate Scavenger Hunt and our "I Spy Challenge"  for a prize!
June 6 at 2:00 pm – Freedom Ranch Wildlife Presentation/live animal education
June 13 at 2:00 pm – Dorian the Magician
June 21 at 2:00 pm – Book Bingo
June 23 at 2:00 pm – Interactive movie! Enjoy crafts, sing alongs, and snacks while the movie plays!
June 28 at 2:00 pm – Craft Day! Join us to make ocean themed crafts!